Nothing delights me more than where current design trends are going. We're breaking out of the 3 year cozy cocoon of pandemic living, and returning to the outside world. Soft, comfy neutrals are being traded for elegant, curved forms, bolder colors, and a dressier aesthetic, and I believe I spot an Art Deco comeback on the horizon. Is it time to get out of our sweats and feel glamorous again?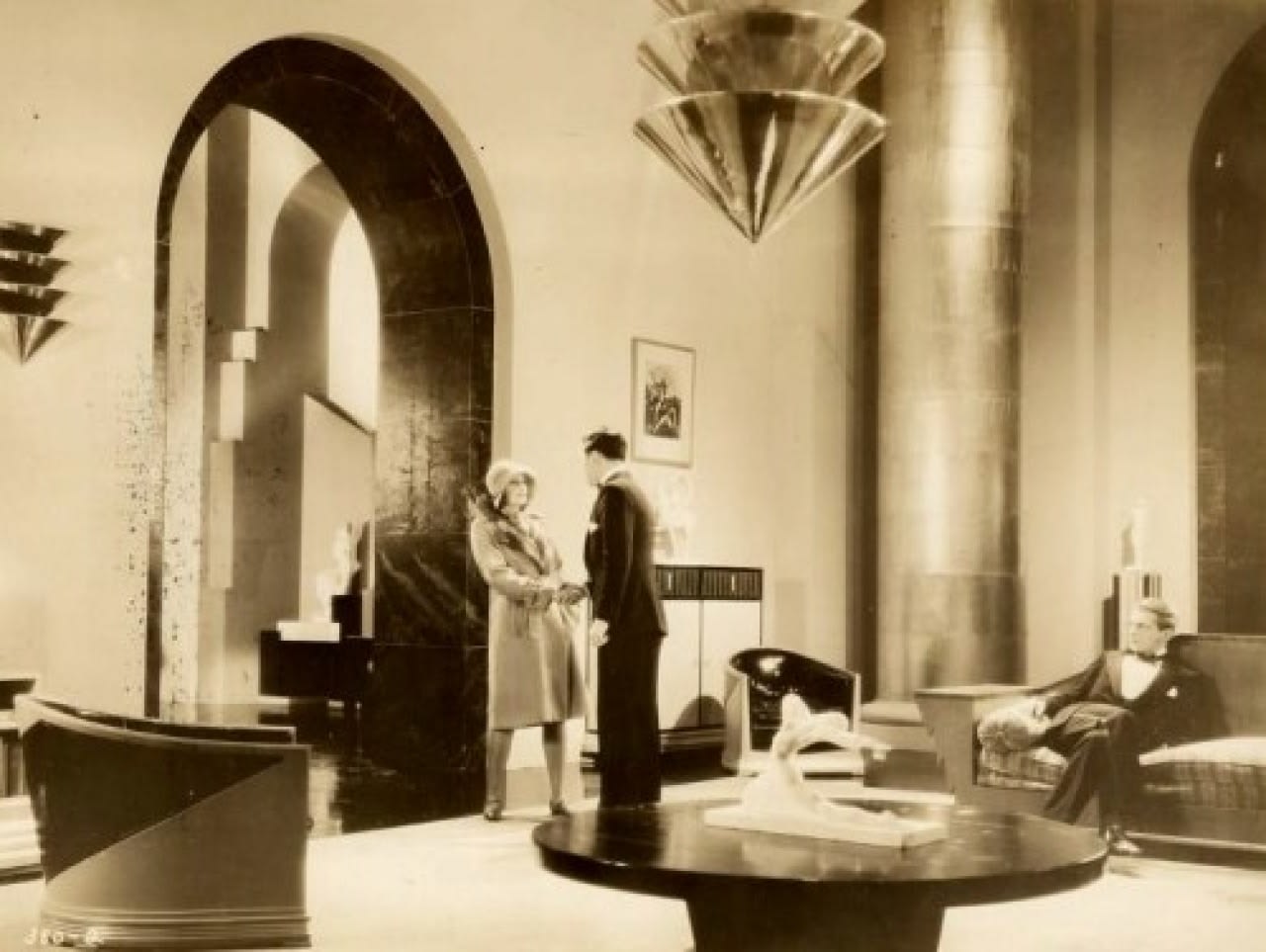 While it was only given the name Art Deco in the 60's, the "Moderne" style made its first appearance about 100 years ago. With fluid lines, geometric shapes and inspiration from nature, machines and jazz, it chooses bold forms over ornate Victorian details, and creates a clear visual departure from the past. After a period of messy 70's shag rug comfort culture, It came back in the 80's like a loud call for everyone to get a haircut and put on a sharp suit already, and I think we're there again.

What's the evidence of a revival? For starters, curves are everywhere. Last year, we said the curves were an expression of our emotional needs for softness, but now, the curves seem to be unmistakably morphing into something more graceful. Among the trends we're seeing are curved sofas, arched mirrors and round coffee tables. The colors are becoming bolder too, with details in cobalt blue, magenta and matte black, mixed in with brass and wood tones. It feels like a current take on some of the deco revival trends of the 1980's, but less lacquered.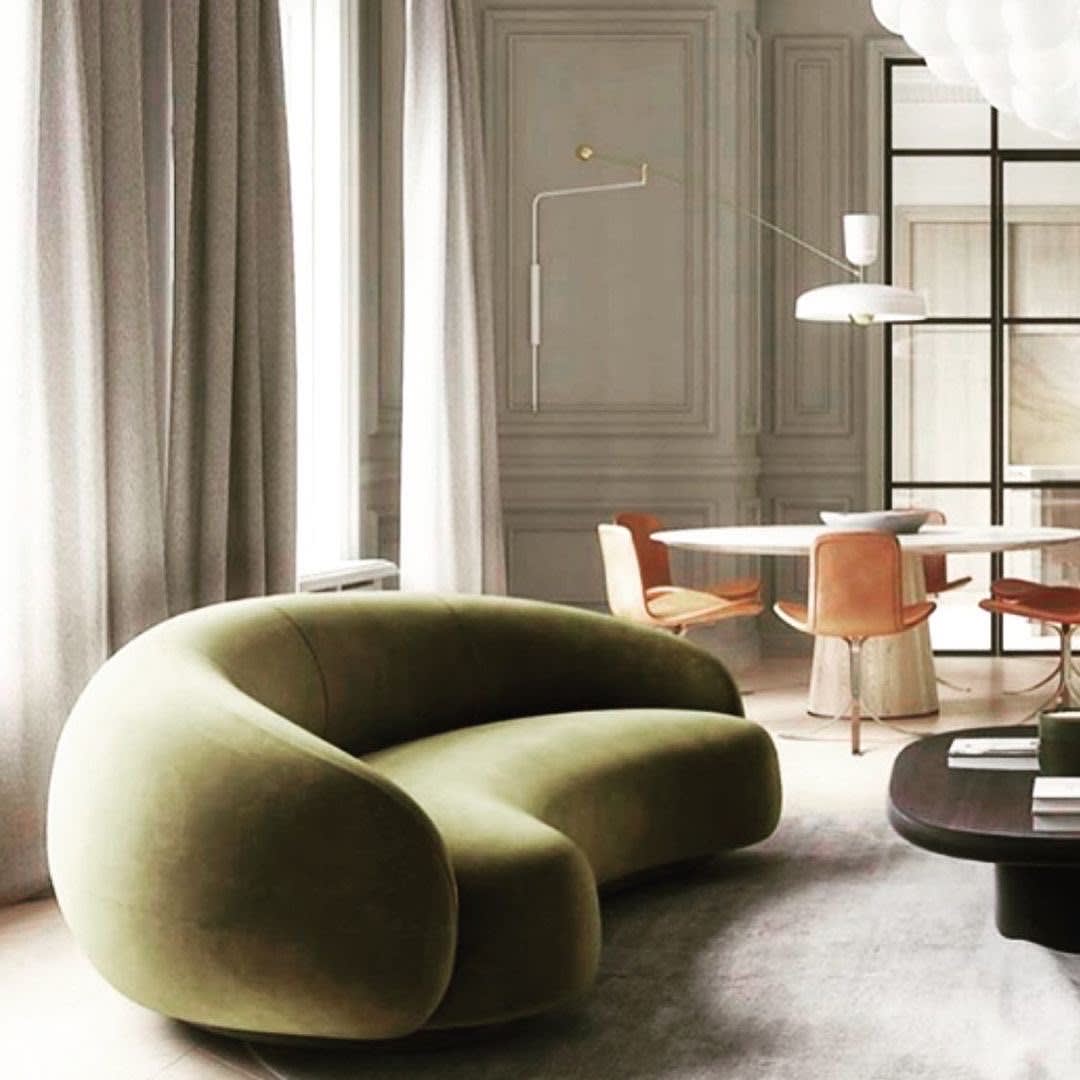 The rounded forms lend themselves beautifully to rattan furniture, and we're seeing chunky cane everywhere. We're also seeing a lot of vintage pieces making an appearance in interior spaces. The supply chain problems that went on for so long led to some clever improvisation with vintage items to make spaces more interesting and personal.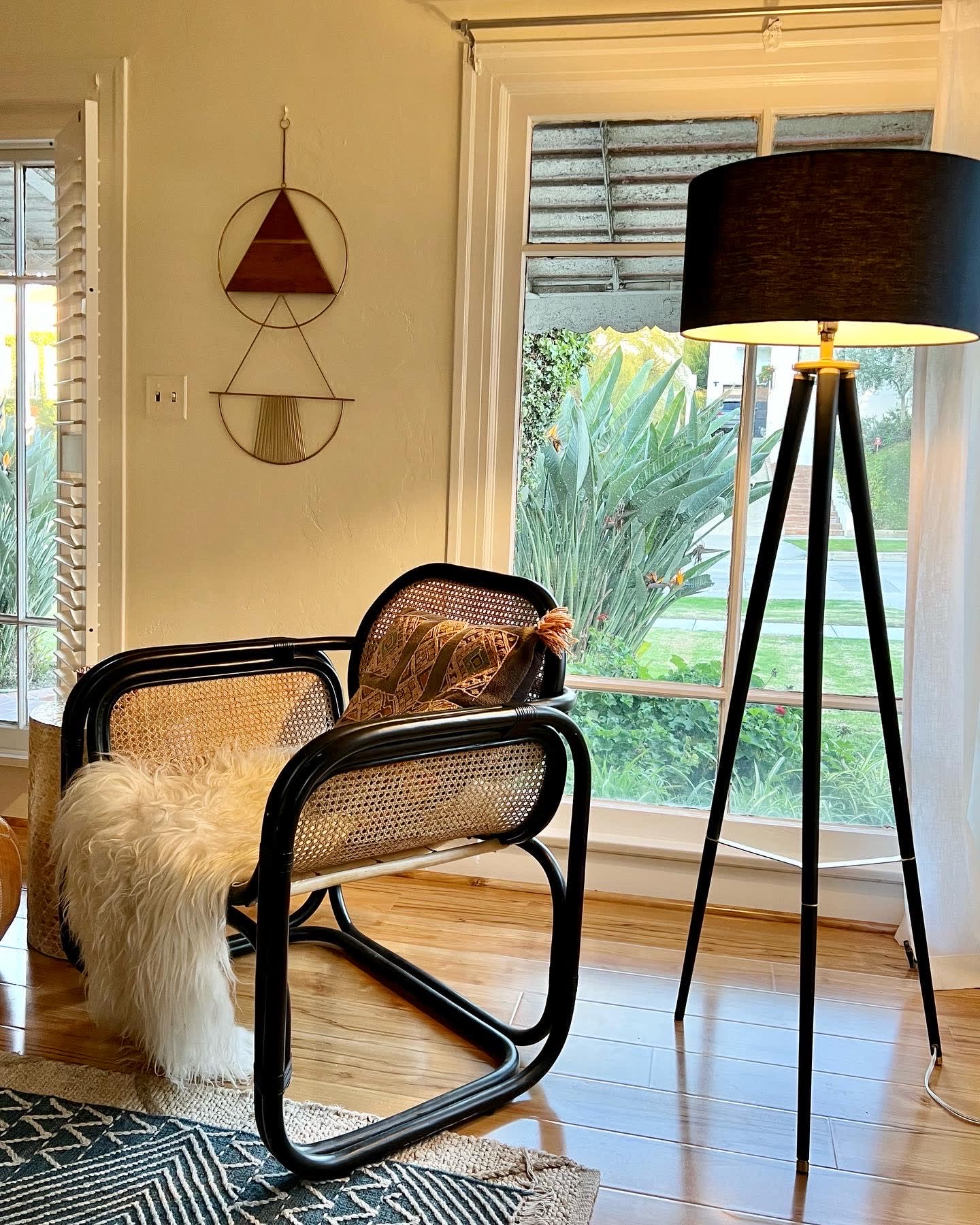 The mid century modern revival and the farmhouse moment left us with an appreciation for the wonders of wall paneling and now we're seeing a slew of elegant fluted walls. This fluting emphasizes narrow vertical lines that are a typical deco motif, and you'll see it being used to create accent walls that feel modern and special.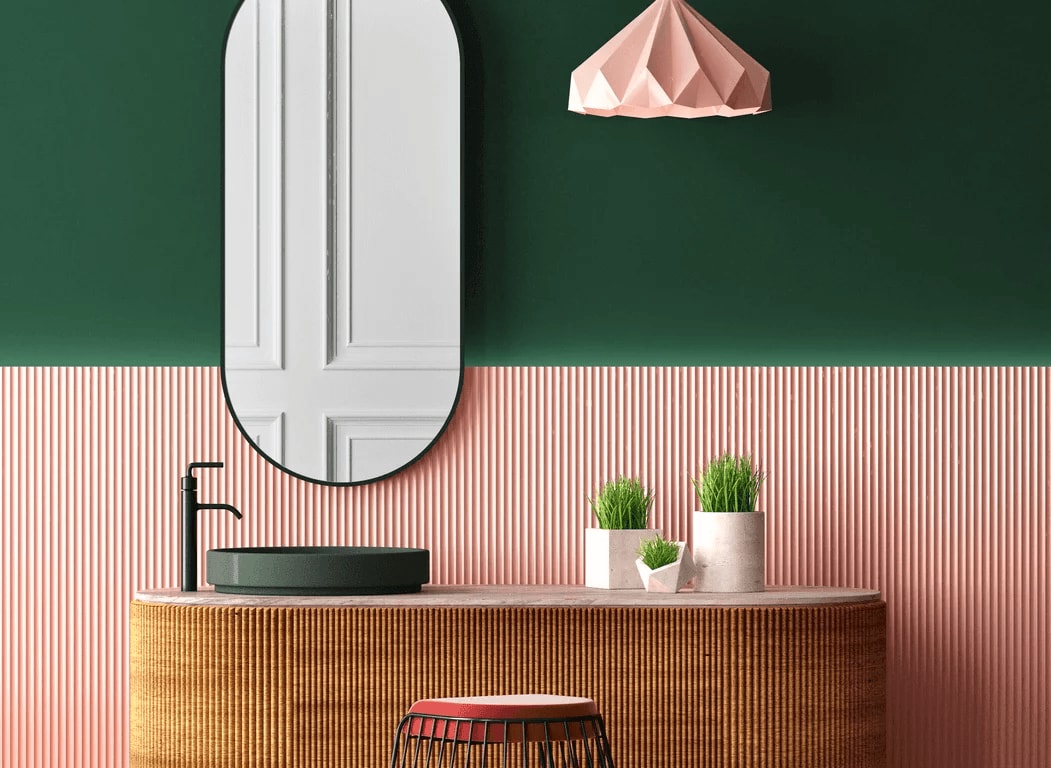 Experiment with Deco style in small ways by putting up some cool patterned wallpaper, an arched mirror, a statement light fixture, or a patterned rug. Mix in some vintage pieces with what you already have.
Will fan motifs be everywhere by winter? One can only hope!