The Great Wall to Wall Carpeting Comeback of 2023
Maybe after nearly 3 years of a pandemic, we are all longing for the embrace of a softer, cozier house. My 12 year old daughter has been a big fan of wall to wall carpeting forever, so I'm giving her full credit for being ahead of the curve on this trend. I have to admit that It's nice to step out of bed and onto a warm, padded floor, and if you have small children running around, it's much less scary when they fall on carpeting. They're calling this: "Cozy Glamour", and really, expanses of seamless carpeting can make a space feel elegant and layered. It's also much less loud when one kid shrieks while another is sleeping, because carpeting absorbs sound. For that same reason, it can be a wonderful choice for stairs. It's nice not hearing your family clunk clunk clunk down echoey hardwood staircases, and you can create a beautiful visual focal point by choosing a colorfully patterned carpet for the stairs.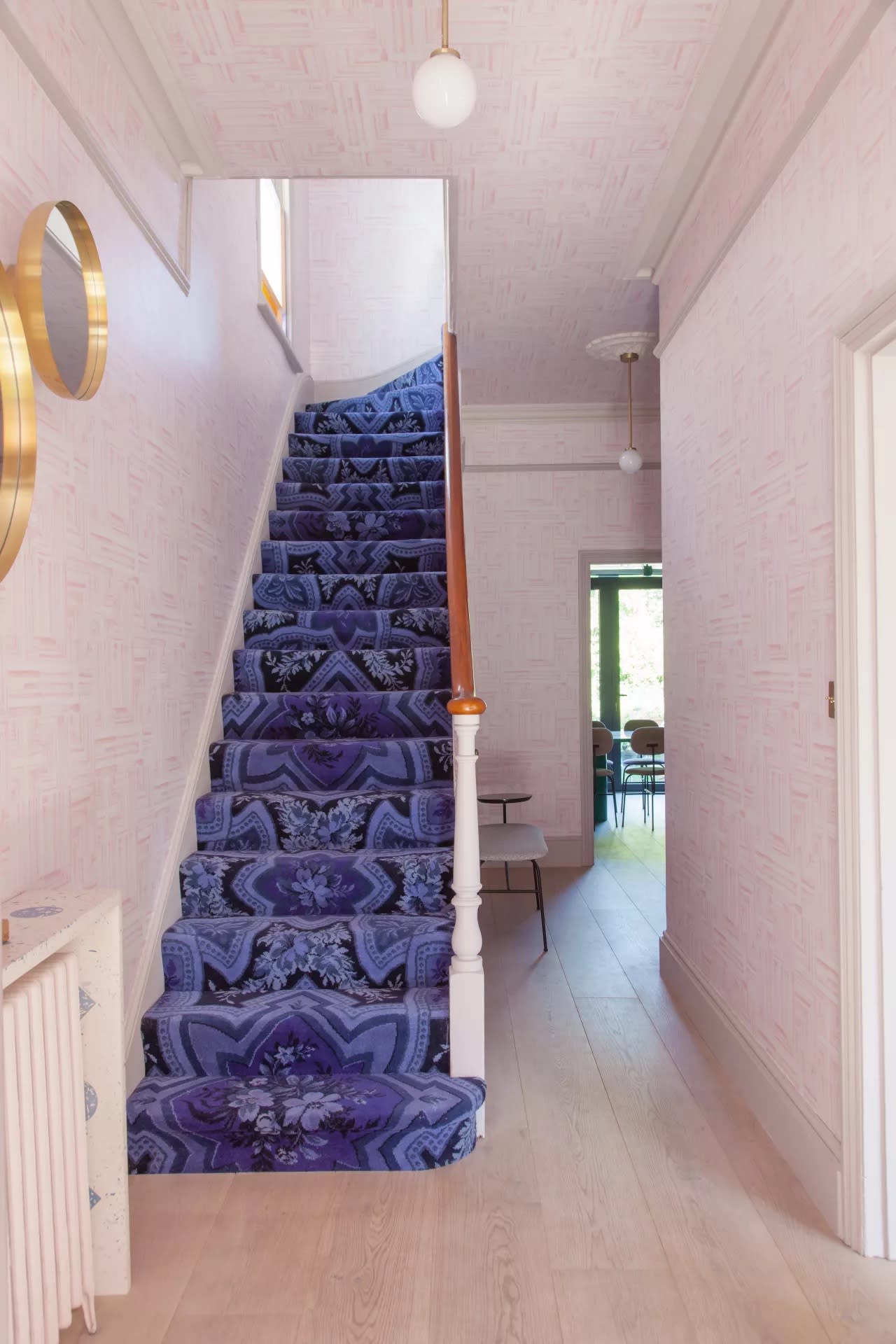 Consider where you want to use carpeting. It's lovely in a bedroom, staircase or a living room, but not in a kitchen or bathroom! Remember how everyone used to have carpeting in the bathroom? One day you realize there's really no way to clean around a toilet in a carpeted bathroom! I remember showing a house where the kitchen was carpeted, which was so strange, but they said the person living there was older and the family was afraid she'd fall, so they carpeted the kitchen! Can you imagine vacuuming your kitchen to clean the floor? Come to think of it, I did live in an apartment in San Francisco with a carpeted kitchen once.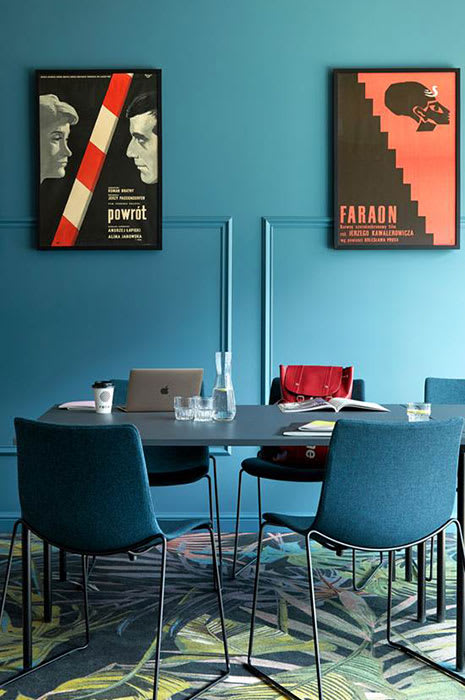 Everyone carries memories of cheap apartment carpeting, or stinky houses where the carpet hasn't been cleaned or changed in decades, but the new carpet trend is very different. First of all, the choices of materials have greatly expanded and include carpeting that is easier to clean and maintain, and more healthful to live with. The highest quality carpeting is generally made of wool, which is biodegradable and sustainable, but pricy, while Nylon is more affordable and less susceptible to pests. Some of the trendiest choices are natural fibers like sisal, but synthetic alternatives are more stain resistant and wear better. You might also consider carpet tiles, which you can install yourself, and can be individually washed or replaced, and can usually be recycled. The padding and backing are often made with various chemicals you might be sensitive to, so get the low VOC kind.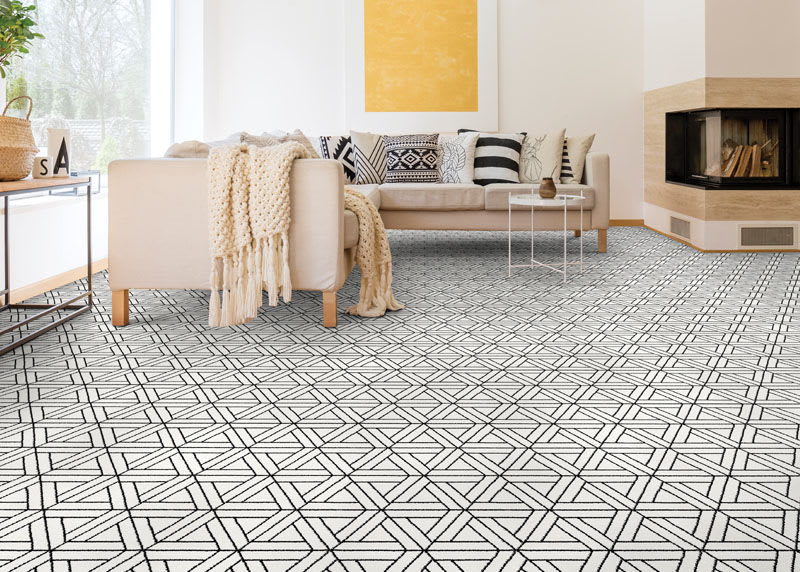 Choosing carpeting creates an opportunity to experiment with so many colors, textures and patterns, from subtle neutrals to bold designs. It reintroduces a design element that can contribute an exciting new dimension to your interiors, and works well with both minimalist and maximalist aesthetics. I've gathered a few nice examples here from around the internet for you to enjoy. I don't think I'd replace nice hardwood floors with wall to wall carpeting, but in situations where you don't already have flooring, they can be a very stylish choice to consider, and I think everyone needs to stop hating them!